2014 Nov 2
Successfull crowdfunding on Ulule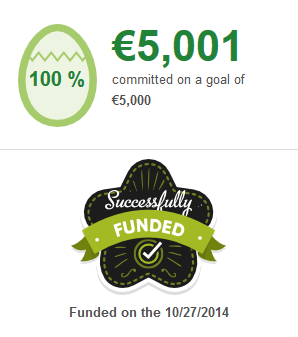 Hi riders,
Our first crowdfunding campaign on Ulule ended successfully (we collected 5001 euros).
The second campaing on indiegogo is still running.
Thank you all for your contributions to our project! We have released a new version with multiplayer that is already available. We are currently working on the Android version.
Here are the changes in the game that are expected in the short term
-improvement of terrain rendering
We created a web page to help you share our project on facebook, tweeter and also to greenlight it on Steam (provided that you have a Steam account)
http://wild.game.free.fr/share.html
We will present the game at the Indie Games Play show on november 22 in Lyon, France. There will be a little surprise in the way we present the game
thank you again for your contributions.
Benjamin, Hugo, Colin, the Wild and Free Games team